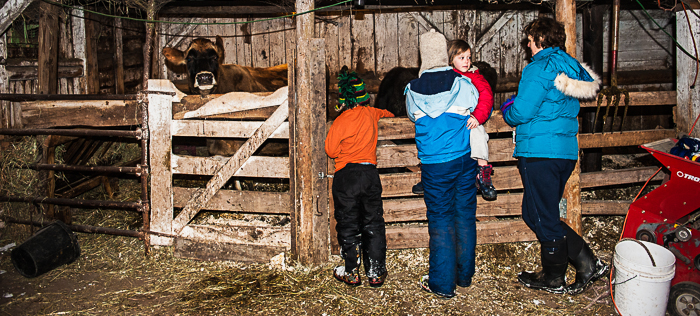 If you follow us on facebook – and were watching for the updates yesterday – you'll know yesterday was a roller coaster of emotions that ended in the sad discovery that Shadow's calf was stillborn.
It was six hours in the barn, with much anticipation, and excitement … to a quick sad discovery at the very end.
How much in details do we share with you? We always want to be transparent …. but we've learned there's a line between being transparent and being respectful of what our customers want to know. We want to be factual about farm life and life AND death is involved. But some customers have shied away from less than a stillbirth.
We have detailed graphic pictures of the birth – which may have offended even without the sad ending – do we still share those?
So many questions.
We suspect that Shadow's calf died in utero perhaps weeks ago. She was overdue – is that why? The calf never sent the hormonal signals to initiate birth and Shadow's body was finally DONE?
So let us know how much you'd like to see of the exciting and then sad events of yesterday – how much do you want to be privy to the daily goings on at the farm? And then those who choose to know less can skip that blog entry … Thoughts?