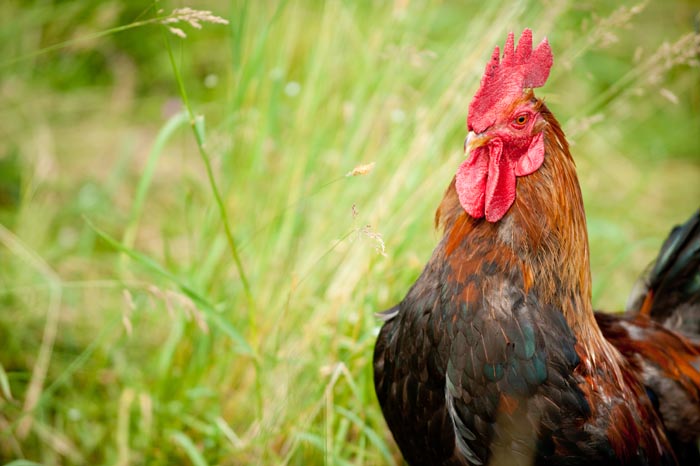 This is a question we frequently heard over the past year:
"Are you organic?"
This is tricky because the quick answer is: "no", the long answer is better.
Our animals have access to the outdoors whenever the weather is suitable; our ruminants (cows) are out on pasture at least 120 days a year; we don't use antibiotics*, growth hormones, or gmo's; we do not use chemical pesticides or herbicides; we work to improve our soil fertility, etc, etc.
But we're not certified.
After much mulling we've come to the conclusion that organic certification is necessary for items a consumer purchases without the opportunity to meet their farmer. This often happens when we, as consumers, purchase an item from the grocery store, deli, restaurant, etc.
However, when a person is in direct contact with their farmer and the farm they choose to purchase their food (and other) items from, then that person has the opportunity to assess the farming practices being used to determine if the farm is one they feel comfortable buying said items from.
This is why we encourage friends, family, customers, everyone to research, research, research. Determine what you feel comfortable eating and drinking based on your research. Then, if you have the option and desire to visit a local farm – go! Observe the farming practices there and choose for you if this farm is one you are comfortable purchasing your food items from.
And we encourage YOU to come to our farm today, tomorrow, yesterday (any day but Sunday) to see if our farm is one that works with your food philosophy. We can't wait to meet you!
* If a cows health warranted antibiotics we would proceed as recommended for the cows health and safety. Given our limited use of such medications as humans and our attentive care to our animals, we have never had to make this decision. We feel strongly that above all the animal's health is our priority, which we understand may necessitate antibiotics when the animal's life is at stake. This is what organic certification requires, however, animals given antibiotics are no longer considered organic.