After six years of gradually building up our small grass-fed milking herd, with the plans and equipment to establish a small creamery for cheesemaking, we are (with some sadness) throwing in the towel.  We need to focus on our other projects and simply do not have enough time to get this off the ground, plus we've conceded that we really do not have enough pasture to ensure our herd would always have access to prime grazing for production and health. Accordingly, we are selling our milking stock and some dairying equipment.
This is a 75 gallon rectangular vat pasteurizer. It was purchased from and had been in use by an inspected goat dairy in Greenwich, New York, for many years. We purchased it in 2014, and it has been in storage since then.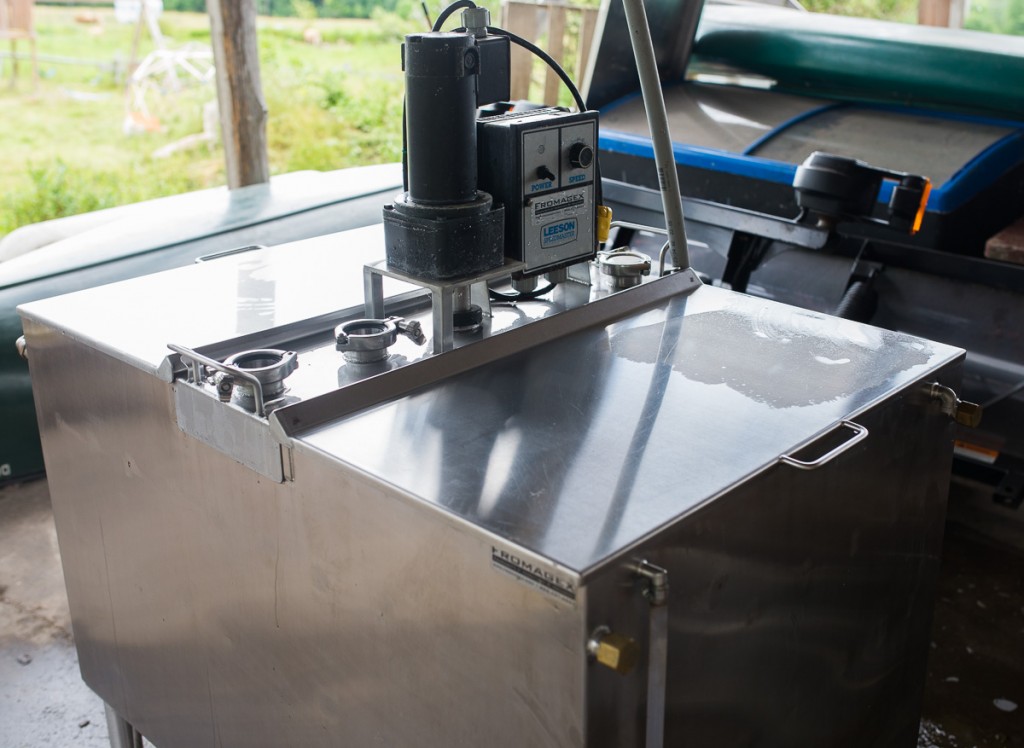 Manufactured by Fromagex (not sure original manufacture date). Water jacketed and heated by 4 electric elements (220v). Bridge with agitator and temperature probe ports and shoebox lids for pasteurization, all removable for easy-access cheeemaking. Leak-detect valve. Anderson chart recorder and probes. Screen for whey draining. I believe 12-15 gallons is needed for pasteurization, to receive agitation and submerge the fluid probe.
Have tested the agitator, it powers up, turns, and speed varies with the dial. Have tested the chart recorder – it powers up, pens move, and controls respond. Also connected the two temperature probes, they display ambient temperature and correctly feed to the chart recorder. I'm not able to test the heating elements, as they require a 220v/60amp power supply – but they are standard threaded water heater elements.
$13,800 for all!
Compare to the MicroDairy Designs 60 gallon vat and chart recorder for $17,000 (smaller, round – harder for cheesemaking, plus no bottom valve for draining)
Compare to the JayBee Precision "VAT" 60 gallon list price of $22,999 (also round)
And other brands just go up in price from there
No joke, I was getting teary eyed while cleaning this up at the thought of not being able to use it…
For inquiries, use our contact form here or call Five One Eight – Two Nine Three – Five One Seven Four
Thanks!
We are also selling our small herd of Jerseys, here
And a portable bucket milker and pump, here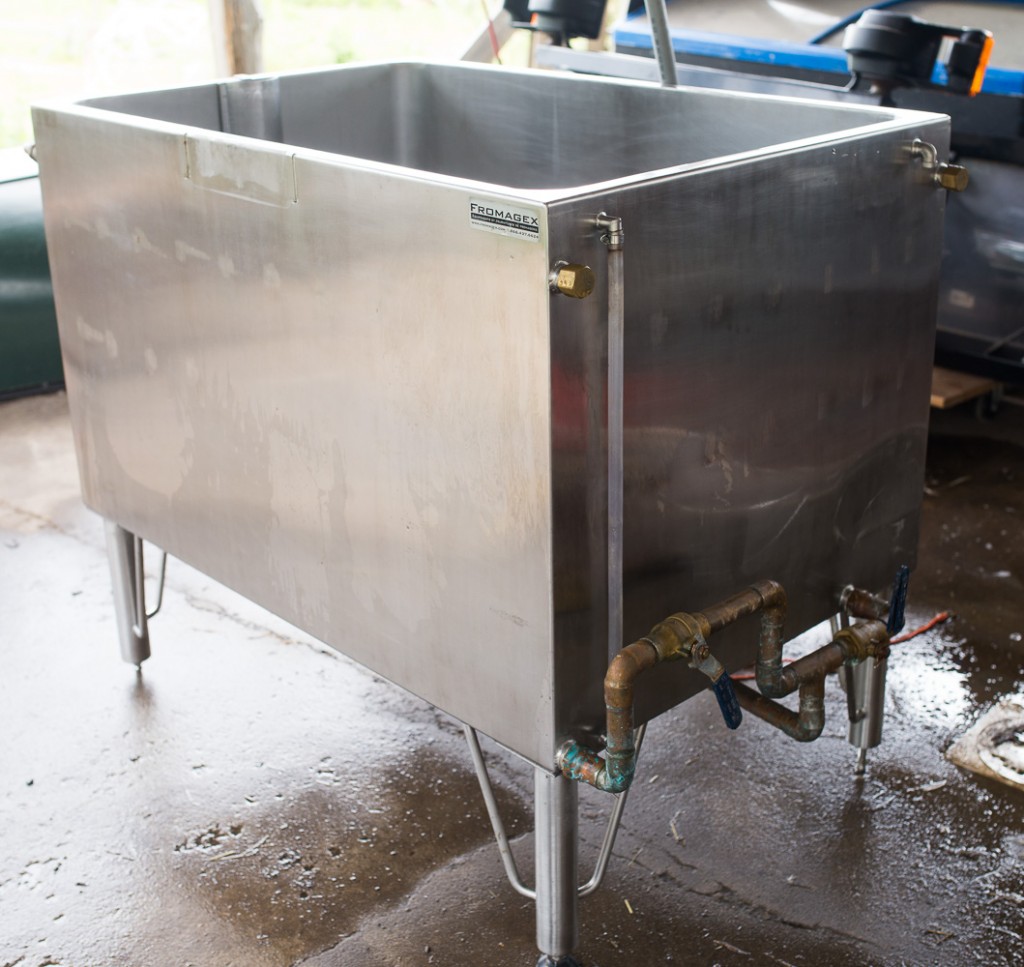 Leak detect valve: (has plus, not shown)
Removable "bridge" with agitator and temp probe ports: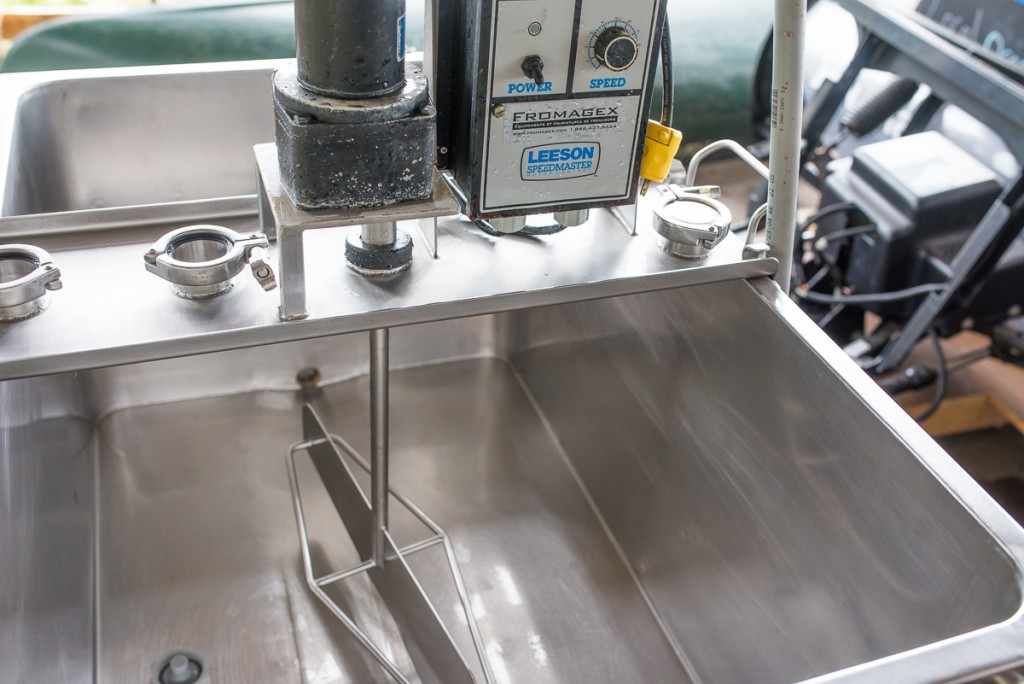 Whey/curd screen, fits over drain valve for draining: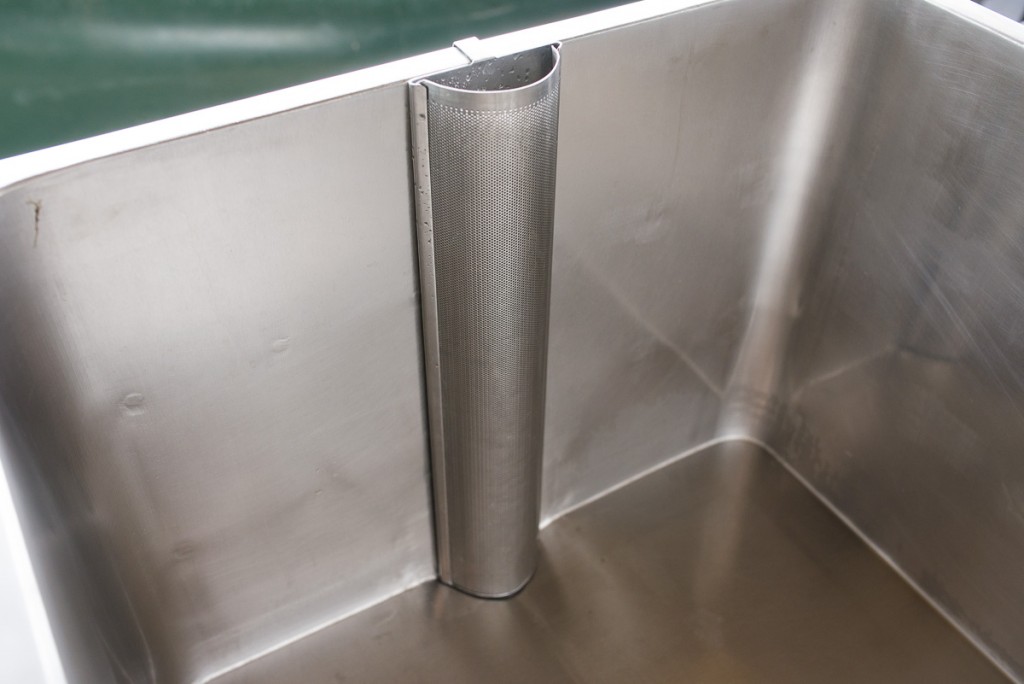 Screen removed, bottom sloped to drain: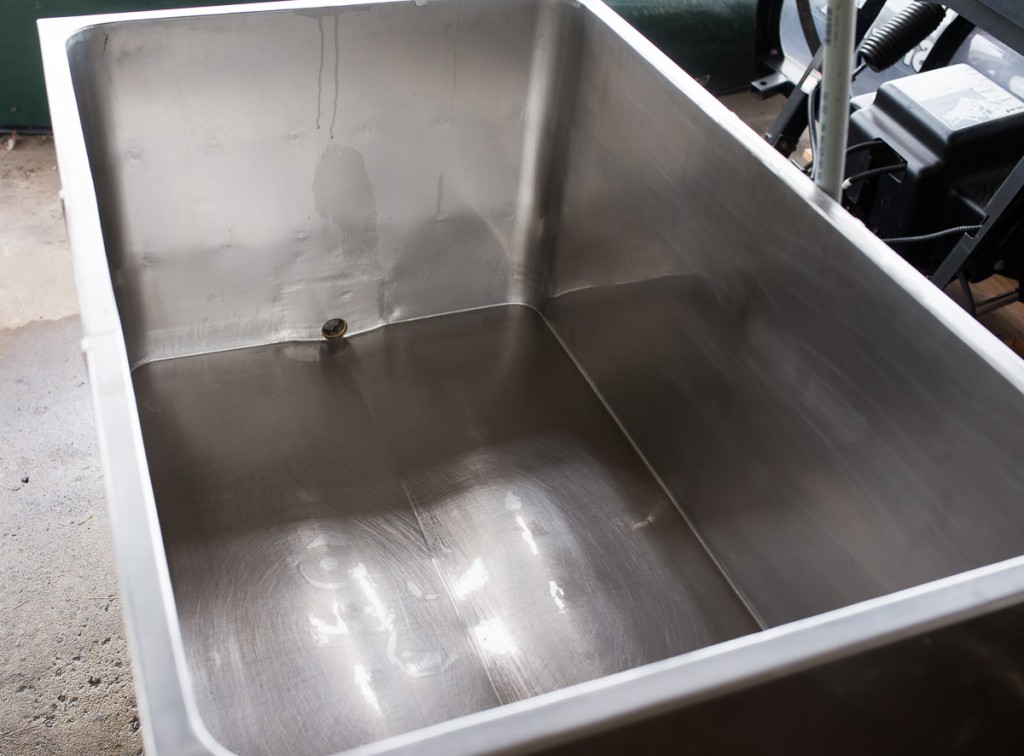 Water intakes, plumb to your hot and cold water supplies: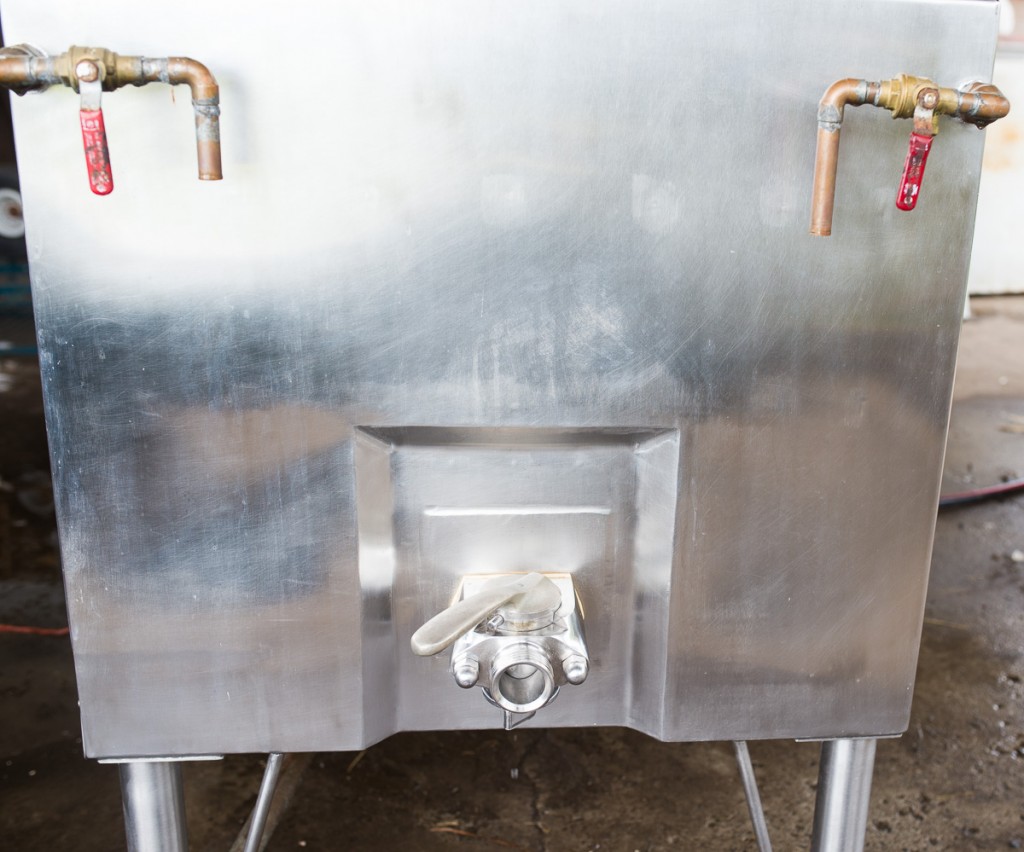 Anderson recording equipment, for legal pasteurization (and controlling heaters/water jacket temperatures):
Former NY Ag and Markets seal: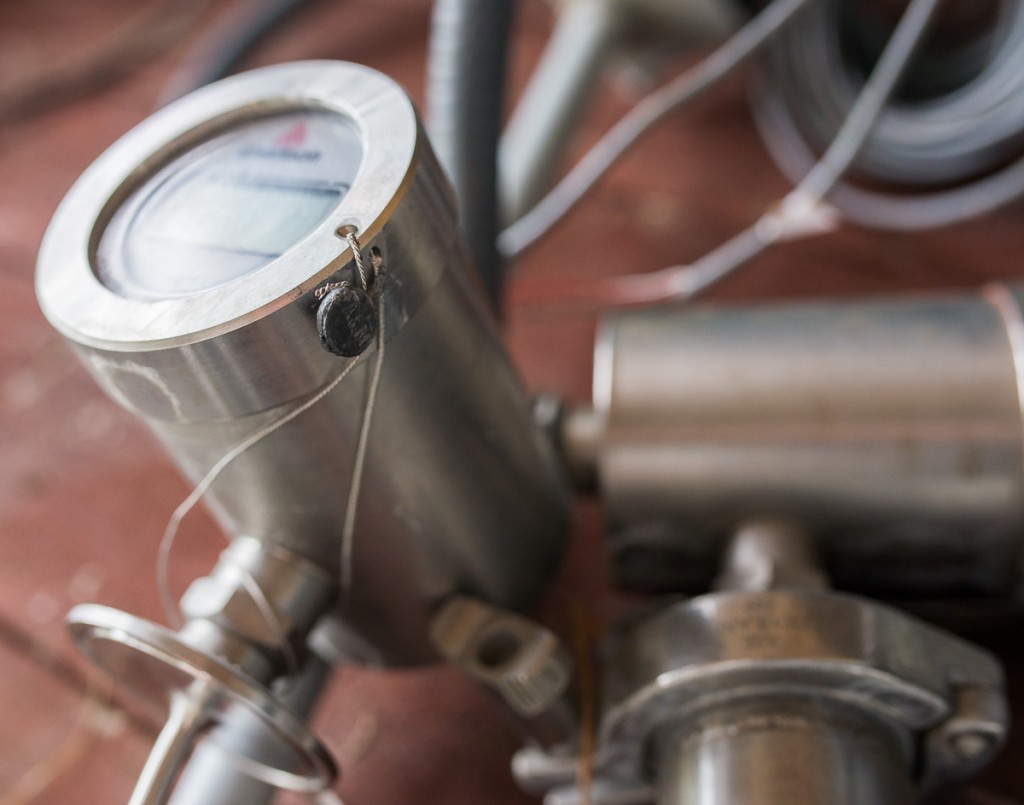 At 28″ wide, easily fits through a standard door. 42″ long, plus 6-8 each side for valve and plumbing. Approx 38 high to top of vat walls (has adjustable feet), plus the agitator.